The first annual Azusa Teen Festival was held on Friday, August 11, 2023, with over 200 youth ages 12 to 17 attending and participating in activities such as fun games, a nine-hole golf course, arts, crafts and fun inflatable games. Teens enjoyed specialty coffee, boba tea, tacos, Kona Ice and much more! We hope you join us next year!
History – Local Action Informs Regional Impact
All in for Azusa (AIFA) is a cross-sector, collaborative initiative made up of more than 25 partners including representatives from government, health care, education, nonprofit, the faith community, service clubs, residents, and the business community. Using the Accountable Communities for Health (ACH) model, AIFA works to increase programs for residents by leveraging partnerships and resources to weave together already existing services to improve outcomes for Azusa residents.
With the City of Azusa acting as the backbone during its time as a "prototype city" for Healthy San Gabriel Valley (HSGV), AIFA was formed in December 2019 and has made remarkable progress given that most of its existence has been during the pandemic with all meetings held remotely. During that time, regional partners from HSGV were engaged and leveraged to fill a void in programs and services for Azusa residents. Going upstream to fight the root causes of violence, AIFA set its sights on protective factors that allowed it to quickly draw local and regional partners into a unified vision. By taking action locally, AIFA, through its relationship with HSGV, gives regional partners an insider's view on how to apply and expand best practices across the SGV.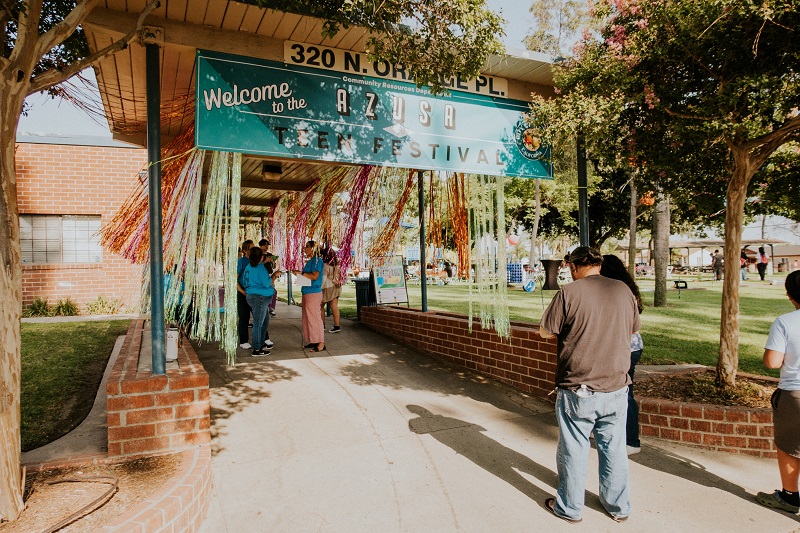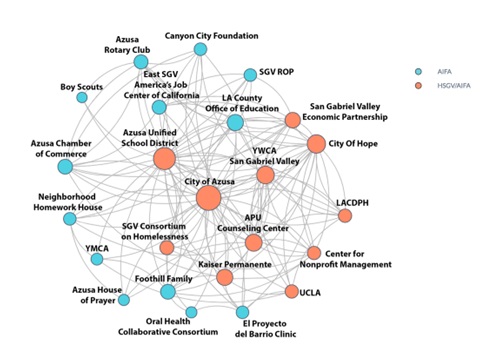 AIFA Vision
A healthy, equitable, safe and resilient Azusa community
AIFA Mission
To activate a supportive, representative group of individuals and organizations in Azusa to create a state of wellness that is accessible to all through:
* addressing health and social inequities;
* impactful cross-sector collaborations;
* and integrated, accessible care.
Azusa Coordinating Council – networking and sharing of best practices for agencies serving Azusa residents.
Youth and Family Center – drop-in services that include teen lounge, workshops, leadership development, job readiness, and integrative recreation, which incorporates aspects of mental health and wellness support along with traditional recreation activities..
Workforce Development– high school internships, job readiness, STEAM, higher education, and employers..
Diversity and Community Engagement – addressing justice, equity, diversity and inclusion (JEDI) through direct engagement with Azusa residents.
Upstream Azusa – A new group forming to create more natural space access and expanded recreational programming while developing resident stewards of the environment and instill cultural value of the land.
The City of Azusa is one of the nearly 30 cities and unincorporated areas within the San Gabriel Valley. Forty four percent (44%) of San Gabriel Valley parents stated that they did not receive the social or emotional support they needed, compared to 36% for all of LA County. In 2020, youth in Azusa High School were surveyed and more than 68% shared they themselves were dealing with anxiety, depression, or other forms of mental distress.
AIFA is focusing on addressing protective factors that are critical to so many health outcomes above and beyond violence prevention, such as:
increasing family support services and positive connections between like- minded people
and for youth, increasing connections to a caring adult
improving the built environment and community engagement